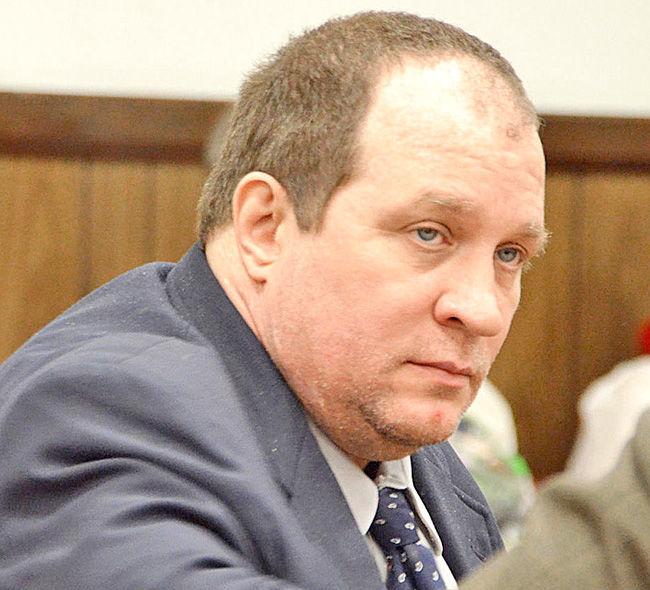 A post-conviction relief hearing for a man convicted in the 2012 murders of a Cocke County couple was set for Dec. 2 before Circuit Court Judge Alex E. Pearson in Greene County Criminal Court.
James Douglas Black, 56, was convicted in January 2017 by a Greene County jury of the first-degree premeditated murder and first-degree felony murders of Cortney A. Thompson and Terrance L. Stewart in March 2012.
The bodies of the longtime companions who lived together in Newport were found on the morning of March 11, 2012, near a gravel access road under the Newport Highway bridge close to the Cocke County line.
Black, also of Cocke County, was among four people convicted of murder in connection with their deaths. He received concurrent life sentences from Judge John F. Dugger Jr. on the crimes.
On Wednesday, Dugger set the December post-conviction hearing date for Black in Greene County Criminal Court.
Dugger also assigned Greeneville lawyer Brandon A. Potter to represent Black.
State Department of Correction records show that the earliest possible date Black could be released on parole is in 2070, when he would be 105 years old.
Trial testimony showed that robbery to get money for drugs was the motive of Black, who also sought revenge for the theft of about $4,000 from his father on March 10, 2012. The defendants and the victims knew each other and used drugs together before the killings.
Prosecution testimony showed that Stewart and Thompson were shot in the head by Black, who was sitting in the back seat of Thompson's car with two others as Thompson drove toward Greeneville on the Newport Highway.
The state Court of Criminal Appeals reviewed an appeal by Black and issued a ruling in August 2018. Black asserted in his appeal that the evidence presented at trial was insufficient to support his convictions.
The appellate panel affirmed those convictions, but found the first-degree premeditated murder and first-degree felony convictions reflecting two different theories of the murder should be merged. Black was also convicted of first-degree murder in perpetration of a robbery.
In all, Black was convicted by the jury of six counts of first-degree murder for playing a central role in the deaths of Stewart and Thompson.
The six counts run concurrent in the life sentence imposed by Dugger. The appellate judges cited case law in concluding that when a defendant is convicted under two alternative theories for the same offense, "the greater charge stands and the guilty verdict on the lesser charge merges into the greater charge."
The ruling authored by appellate Judge Robert W. Wedemeyer notes that while the sentences for the six convictions are concurrent, "none of the counts are merged."
"We affirm the trial court's judgments (and) remand the the case for merger" of two of the three counts each in the murders of Stewart and Thompson to the trial court for correction.
The cases of two co-defendants of Black charged with first-degree murder were also resolved in January 2017 with plea agreements.
Tabitha N. Whitlock, 39, who listed a Mosheim address after her March 2012 arrest, entered a guilty plea before Dugger to first-degree murder and received a prison sentence of 16 years. She must serve the entire sentence without chance of parole.
Teresa Miller, 57, of Newport, entered a guilty plea to facilitation of felony first-degree murder and was sentenced to 20 years in prison at 30 percent release eligibility.
Christopher Allen Jones, 38, of Newport, was also charged with first-degree murder in March 2012. On the eve of his trial in January 2015, Jones pleaded guilty to two counts of second-degree murder and was sentenced by Dugger to a 35-year prison term.
Black remains held in TDOC's maximum security Special Needs Facility in Nashville.