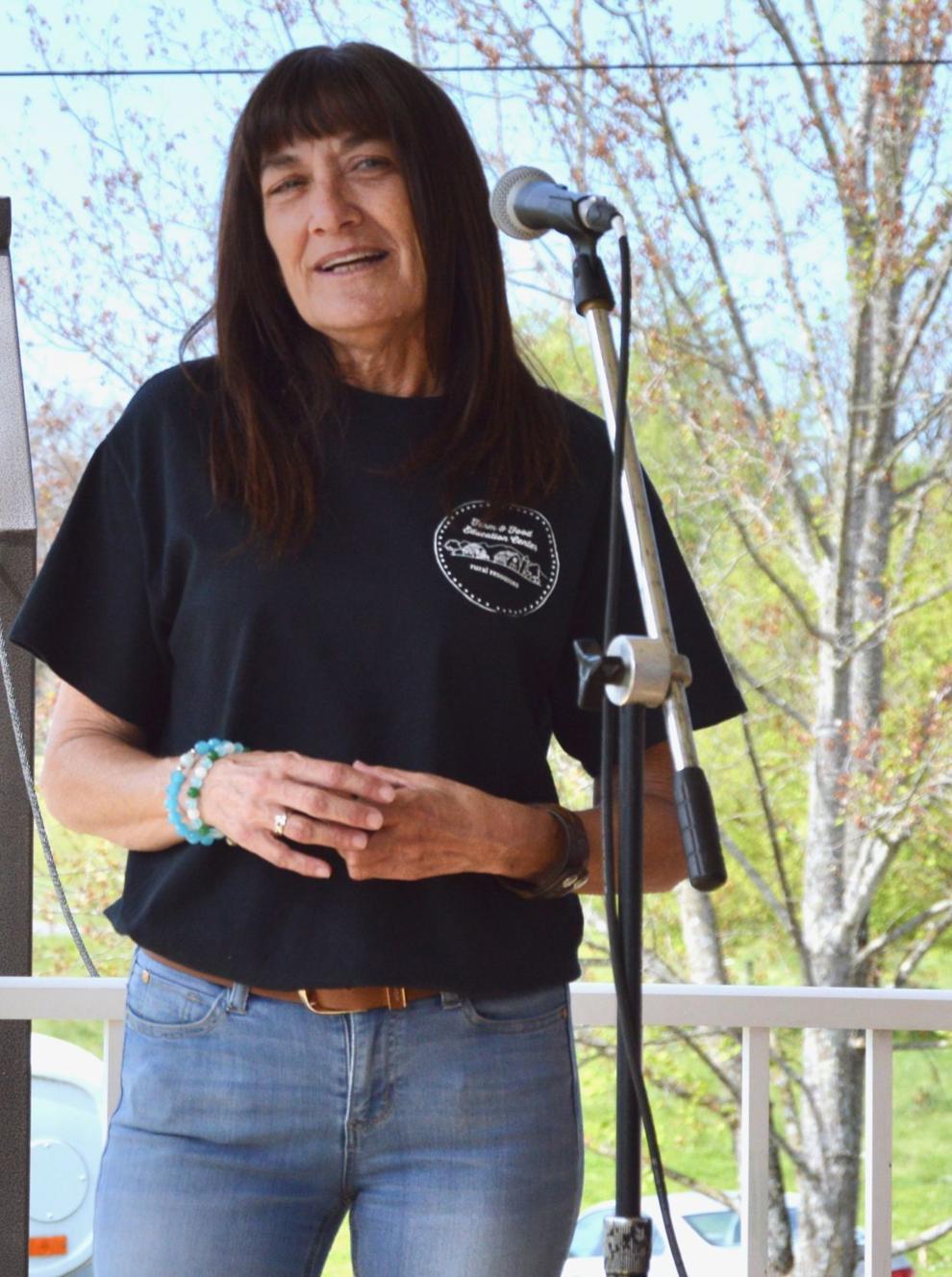 New Rural Resources Executive Director Merri Younce, officially took the helm of the organization on Saturday.
While she doesn't plan to chart an entirely new course for the organization, she plans to steer it farther into community service and toward deeper partnerships with other area agencies and nonprofits.
She has the ability to do both.
"When it came time to look at the resumes, this one resume just stood out," Rural Resources Board Chair Joel Hausser said. "(The board of directors) talked about how we should have three or four, or one or two at least, that are so competitively outstanding that we have to make a hard decision. We just couldn't find one."
Hausser said after her second interview, "We just all looked at each other and said, 'Wow.' The skill levels that she's acquired over the years working ... we kept trying to find something wrong and we never could. The board looked at me and said, 'You haven't hired her yet?'
"I really want the community to embrace Merri and watch what we are doing."
Younce who came east to Tennessee a year ago from California, has a track record for stepping into struggling programs and making them thrive.
"I began working in service learning through Long Beach Community College in 2001," Younce said. "When I got there, (the program) was really kind of fumbling. Nobody really knew where they were going. … We worked with Long Beach Unified School District and we partnered with Cal State, Long Beach and we created what was called The Seamless Education Program for those desiring to be teachers. The goal was to get them out in the community, working with the kids before they transferred to the university, so that they would know what they were getting into. We lose so many teachers after two or three years."
Later, her work shifted to Los Angeles County.
"We went into a community housing project, very, very low income, multiple ethnicities, in-fighting within the group, lots of problems," she explained. "It had just been neglected for so long. So we went in with a partnership with the university, the community college and HUD, the housing development agency in LA County. We provided services. We had multiple language speakers participate in a community conversation about their needs so the community was able to define their needs.
"Then our students worked to address those needs. We brought in mental and physical health via online doctors because (they lacked transportation). We brought in the city and county officials to talk about who's responsible for the upkeep of the area because there had been no trash pick-up on a regular basis. So we got that resolved for them."
The program was so successful, it was awarded national recognition.
Younce, who began her career teaching history at the college level but prefers working in nonprofits to better communities, also worked as a community coordinator at Cal State, North Ridge, creating partnerships between non-profits, government organizations and universities for service learning purposes.
Younce, like Hausser and the board, also felt the position fit perfectly.
"This is the only job that I have applied for since I've been here," Younce said. "It wasn't that I didn't need a job. This was the one I wanted."
She attributes finding such a perfect match to her personality and experience to grace.
"I'm just so thankful because I don't fit into a typical business environment. ... This fits me in so many ways of who I am now," she said.
Among Younce's goals she names revisiting the organization's mission statement to focus its resources and programs. She also wants to add programs. Some she is considering at the moment are more adult gardening classes, Mommy and Me nutrition classes, yoga classes, expanding summer day camp sessions and adding youth sleepovers. The grounds, building and kitchen are available to rent for celebrations and conferences but Younce feels more effective marketing will increase their use.
Making the organization more sustainable is another high priority focus.
"Five years down the road, I'd like this place to be 90-95% volunteer driven," she said. "I would like this to be such a valued resource in the community that they come here and volunteer. I know that's really aggressive, but I've seen that model in Los Angeles. It's about providing multiple resources for the community on one site. If we can do that, we'll draw a meaningful, sustainable volunteer base.
"In five years I see this place as always active, always busy. I would love for the community to just feel like this is a place where they can come and have a picnic. We are open for our community."
Younce sees the change in leadership as not only a positive step forward for herself but as a benefit to Rural Resources and the community.
"This is such a great opportunity for this organization right now," Younce said. "I think it's ready for a breath of fresh air. I think the community is ready for us to be meaningful. We've been here a long time but we're only serving x number of people. We can expand and serve so many more."