Coal Fund Donations Top $13,000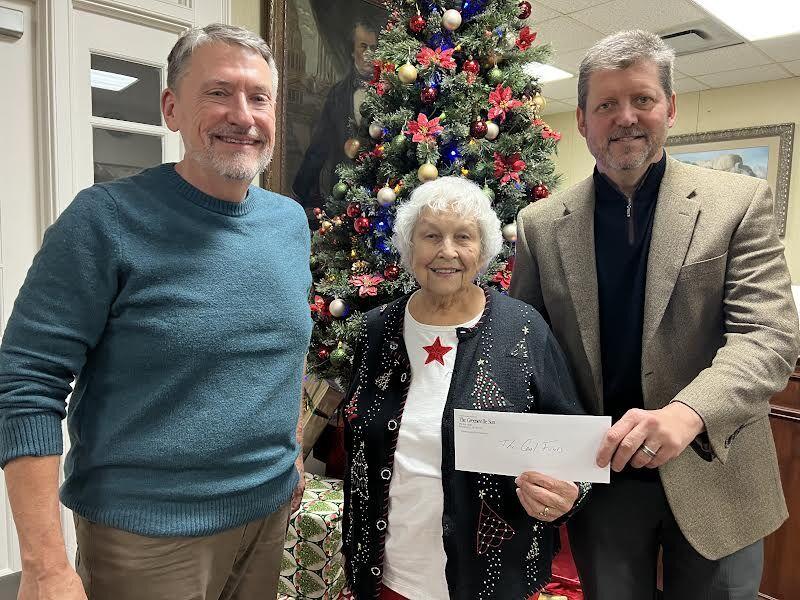 Donations to the Coal Fund have surpassed $13,000 in just two weeks, according to Carmen Ricker, executive director of Greeneville-Greene County Community Ministries.
The Coal Fund, founded and sponsored by The Greeneville Sun and administered by Community Ministries, has been providing needed emergency assistance for decades to local people who cannot afford to heat their homes during the winter.
One of the most recent cases of assistance involved a family of two, a mother and teenage daughter, Ricker said.
The mother heats their home with wood, and her only source of income is a small amount of child support for her daughter, Ricker explained.
"I don't know what she would do if she couldn't have that wood," Ricker said. "They would have been so cold."
Some days, the Community Ministries Food Bank on Cutler Street sees as many as 60 families between 9 a.m. and noon, Ricker said. They usually ask for food first, but many of them also ask for help with heating — propane, electric, and wood.
The Coal Fund works together with the Wood Ministry, a companion heating assistance program made up of volunteers who gather, split and deliver firewood to assist with heating homes.
Ricker described the Wood Ministry as "a God's blessing" to the Coal Fund.
Heating assistance through the Coal Fund is typically given one time during the heating season, which runs from November through the following April.
Last year the Coal Fund campaign wrapped up with $70,742.
Community Ministries does not take any administrative fees on the Coal Fund program, and all funds raised go toward helping Greene Countians stay warm when temperatures turn cold.
Contributions to the Coal Fund are tax deductible, and Community Ministries can provide receipts upon donor request.
Donations are accepted in the form of cash or checks and can be delivered directly to the Community Ministries office, 107 N. Cutler St., 9 a.m.-3 p.m. weekdays. Checks should be made payable to The Coal Fund. Contributions can also be mailed to The Coal Fund, P.O. Box 545, Greeneville, TN 37744.
Donation lists for the fund are published and regularly updated in The Greeneville Sun.
Donations so far include:
The Greeneville Sun: $2,000
David West: $625
By J. in loving memory of D.: $5,838.17
Sandra L. Laws: $100
Kenneth P. and Joann L. Carter: $500
Max S, Amoss, Jr.: $500
Tony Howard Johnson: $50
Mt. Hebron United Methodist Church Men of Faith: $150
Women of the Word Sunday School Class, Oak Grove Free Will Baptist Church: $100
Evening Bible Study Cedar Hill Cumberland Presbyterian Church, Inc.: $400
Greeneville Lodge No. 3 F&AM: $100
Jackson Chapel Free Will Baptist Church: $500
Thanksgiving Service Jackson Chapel Free Will Baptist Church: $126
Lloyd T. and Mary R. Morelock: $200
Mt. Zion United Methodist Church Men — $250
Linda G. Morelock: $50
Mt. Pleasant Cumberland Presbyterian Church: $150
Barbara Duval: $50
Donald E. and Charlotte Ann Wilhoit: $100
Lamplighter's Class Fairview Cumberland Presbyterian Church: $300
Fairview Cumberland Presbyterian Church: $100
In memory of Alex Gridley and in honor of Cody, Benjamin, Mylee and Huxlei by Gary and Frances Gridley: $100
Anonymous: $500
Anonymous: $500
Total donations received for the Coal Fund as of Dec. 2: $13,289.17