JUDD: Addiction Panelist: 'Love Them ... Then Love Them Some More'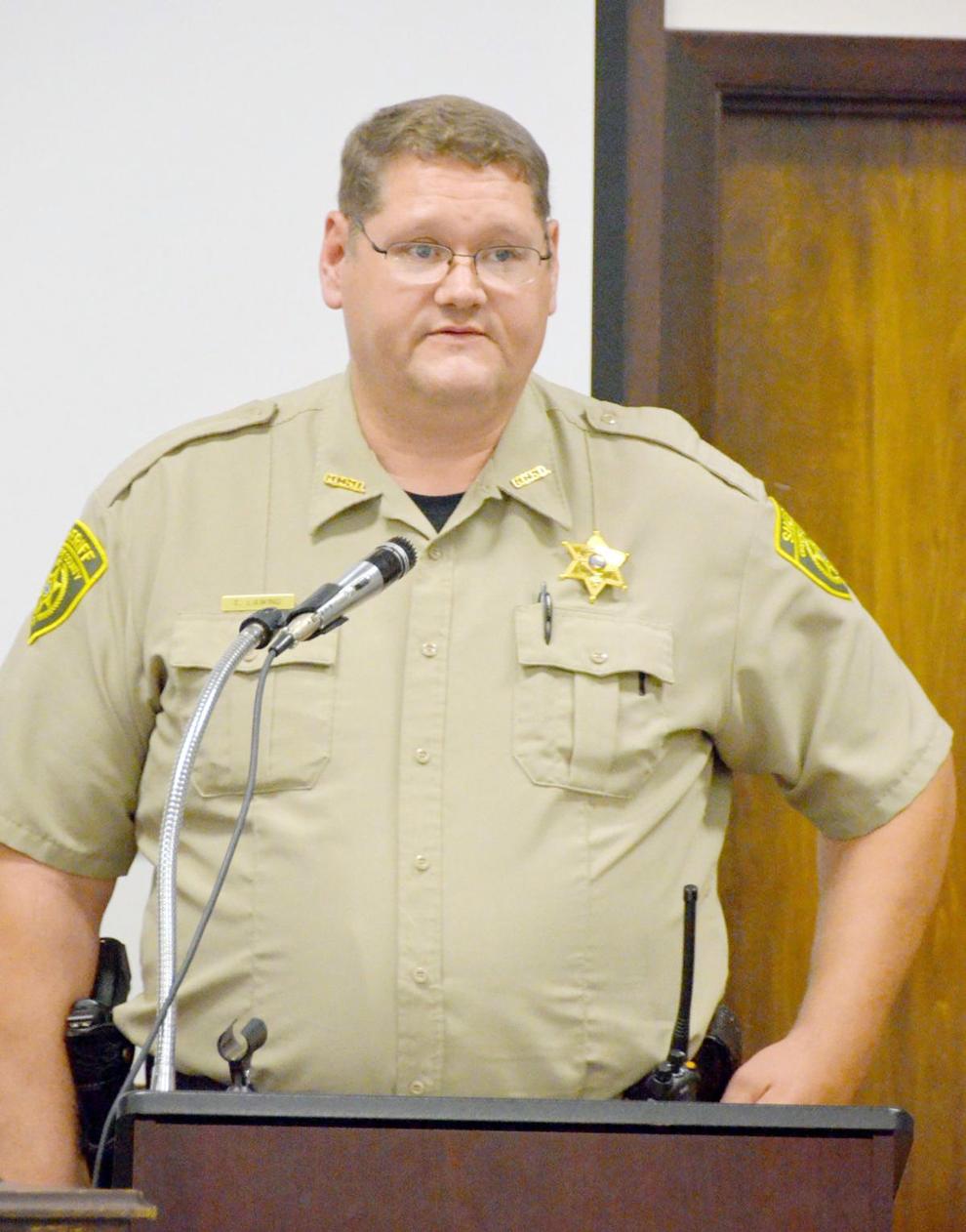 The late eccentric journalist Hunter S. Thompson was a practitioner of what is labeled "gonzo journalism," a kind of reporting in which the reporter does not remain invisible or detached, but instead is part of the story, often writing from a first-person point of view.
Newspaper "personal columns" such as this one have some "gonzo" characteristics, in that I, as the writer, can directly address you, the reader, as I'm doing in this very sentence.
Thus, I'm also free to tell you directly not just that a panel discussion about addiction in our community occurred Monday evening at the Niswonger Performing Arts Center, but also that I was highly impressed by it. I learned a good deal from being there, and realized that we in this community have many intelligent people among us who not only do their jobs, but think analytically about what they do.
The panel discussion at Monday's "One Story At A Time" event was preceded by a presentation from visiting author/teacher/parenting specialist Jessica Lahey, who handled her task well. But the local panelists who joined her on stage for the final half of the event were, in my perception, equally as thought-provoking and insightful. Whoever put that panel together is to be congratulated. The Greene County School System and Apex Bank sponsored the presentation, and in my opinion deserve plaudits for a job well done.
Some panelists were more talkative than others, but all who spoke did provided content worth hearing. A few surprised me with how articulate they were, especially quiet and soft-spoken Teddy Lawing, South Greene High School's gentle giant of a school resource officer, or SRO.
Toward the end of the evening, the panelists on stage were asked to comment on what parents and teachers can do to help young people who may have have gotten off-track along the way, or are heading that way – how to have those "hard conversations." Each panelist's reply was worth hearing, but Teddy spoke so sincerely, in his quiet, Greene County-accented voice, that I felt compelled to tell him after the program that he'd provided one of the best comments of the evening.
Here's what he said, as best as I can reconstruct it from my memory and notes: "Have that hard conversation (with your young people), and just love them. And if they mess up, help them get through it, then love them some more."
"Love them some more." Well-said, sir.
Others who spoke also made an impression. Lawing's South Greene associate, Principal Lori Wilhoit, urged teachers and parents to communicate with the young people they love about the small matters of daily life and daily struggles, because those more mundane conversations open doors.
"If your kids will talk to you about the little things, they'll talk to you about the big things," she said.
Juvenile Court Judge Ken Bailey, who day after day deals in his courtroom with young people (and their parents) who have "messed up," spoke to the question of how best to react when one realizes a son or daughter seems to be drifting into addiction.
He said, "The first step is to take a deep breath. Don't react immediately, but take it seriously. Realize that this is serious, and your child needs help now."
He and others on the panel also emphasized the importance of parents not resisting the outcome if their child is sent by the court into a treatment program. "You've got to be supportive of the treatment plan," he said.
Law enforcement representatives on the panel emphasized that the ultimate goal of law enforcement is to help young offenders get back on track, and that no pleasure comes from incarcerating a young person trapped by addiction. "Sometimes charging a child might not be the best thing," Lawing said.
Judge Bailey also pointed out a truth that may be uncomfortable for some parents. "Kids know when their parents are using (drugs)," he said. Parents may think they have hidden their own drug use from their children, he noted, but children almost always know more than parents realize.
When children see their parents using or abusing drugs, it is easily perceived by those children as permission to do the same, Bailey said.
If a youngster fails to find a supportive familial relationship within his or her home, Bailey and others said, a substitute for the family will be sought out, sometimes in a peer group with the wrong sorts of values and behaviors.
A healthy family relation must involve honest communication, Bailey urged, including those "hard conversations" about alcohol abuse, drugs and addictions.
"Do you want the first conversation your child has about drugs and alcohol to be on the bus?" he asked.
Lawing spoke up in support of Bailey's point, urging families to habitually have supper together at the same table, no cell phones or electronic distractions allowed.
Sitting in with the panel, keynote speaker Lahey in turn backed up Lawing's advice, pointing out that studies have shown that family suppers at the same table, without distractions, provide one of the most proven and powerful defenses against young people drifting toward addiction.
So also do extracurricular school activities such as clubs, sports, and so on, multiple panelists pointed out. "Keep them busy," one panelist summarized.
Monday evening's panel discussion was moderated by regional television personality Sarah Diamond of WJHL television, Johnson City. Representing Apex Bank at the event was Tammy Kinser. David McClain, director of Greene County schools, spoke for the school district, and said he hopes to see similar presentations become a regular part of the school system's community offerings.
Some panelists at the event were substitutes for those originally listed. Represented on the panel were agencies and entities including the county school system, county law enforcement, the regional Drug Task Force, Frontier Health, Ballad Health, and Ballad's newly developed Strong Futures program.